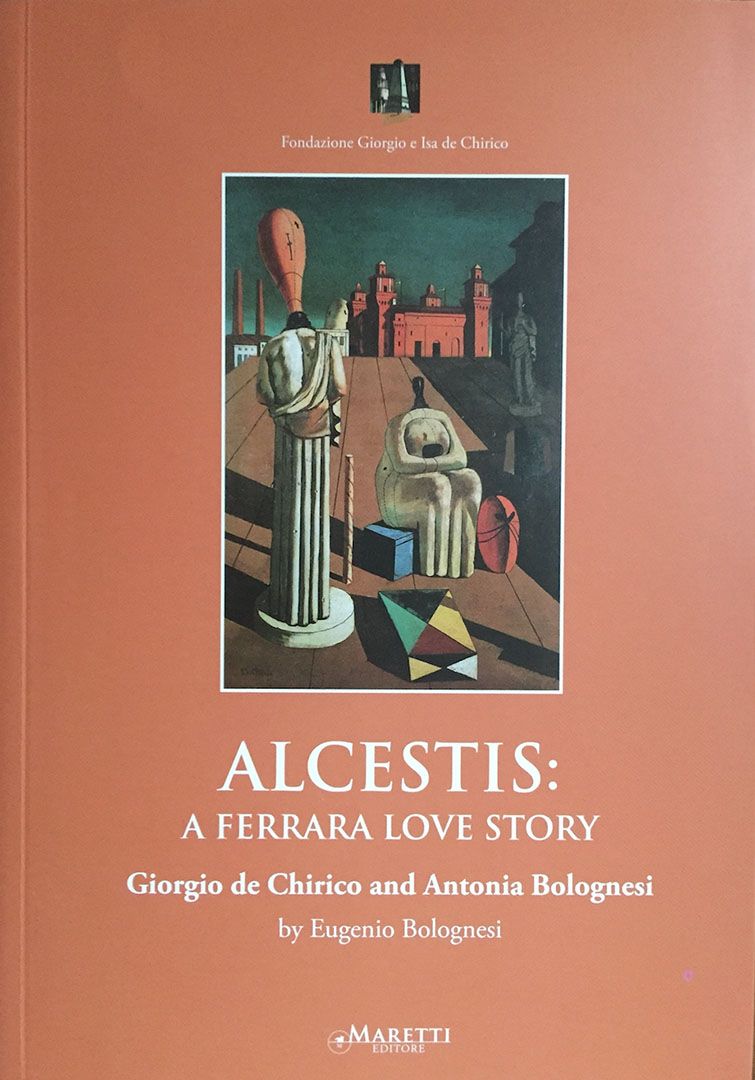 Alcestis: a Ferrara Love story
Eugenio Bolognesi
Giorgio de Chirico and Antonia Bolognesi
Maretti Editore, Falciano (RSM) 2016
"Write to me often. I will write to you every day until I get on the train again for blessed Ferrara, which, since I met you, seems like the centre of the whole universe to me."
Giorgio de Chirico, letter to Antonia Bolognesi, 13 March 1919
The recent discovery of over 100 letters written by de Chirico in 1919 to Antonia Bolognesi, a previously unknown fiancé, sheds light on the artist's stay in Ferrara from 1915 to 1918 where he was stationed as a soldier during WWI and his professional life in the immediate post-war years.
In 1918, de Chirico painted a portrait of a woman which he entitled "Alcestis", a painting exhibited in his first personal exhibition at Casa d' arte Bragaglia in February 1919 (sold on the occasion). Thanks to the discovery of the correspondence, the sitter can now be identified as his beloved Antonia Bolognesi.
The publication includes a full transcription of 125 previously unpublished documents, of which 104 letters and postcards by Giorgio de Chirico to Antonia Bolognesi; numerous historical photographs and reproductions of the original manuscripts.
Maretti Editore, Falciano (RSM) 2016
Texts by: Paolo Picozza, Fabio Benzi, Victoria Noel-Johnson
Language: English
Pages: 224
On cover: G. de Chirico, Alcestis, 1918, private collection
Price: € 18.00
ISBN: 978-88-98855-71-1
In collaboration with Fondazione Giorgio e Isa de Chirico